Sale!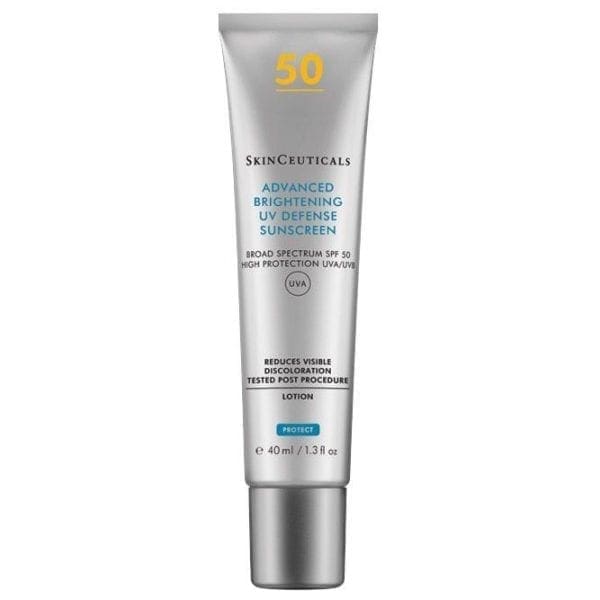 * SKINCEUTICALS ADVANCED BRIGHTENING UV DEFENSE SPF 50 *NEW*
€52.00
SkinCeuticals Advanced Brightening UV Defense SPF 50 is an effective way of helping to protect the skin against UV-induced discolouration.
This residue-free sunscreen uses a dual-action, lightweight formula that is enriched with potent ingredients including 1% Tranexamic Acid and 2% Niacinamide. Apply every morning to target discolouration, protect the skin from broad-spectrum UV rays and brighten your overall skin tone.
40ml
58 in stock