Dermalogica's skin treatments are 100% customized to your skin's needs with a thorough zone by zone face mapping® skin analysis making it one treatment that's different every time.
Dermalogica ProSkin 30 Signature Facial Treatment
Looking for a high impact treatment? Our intensive 30-minute treatment is designed by our experts specifically for you and your most pressing skin concern. This bespoke service combines key steps of professional exfoliation and deep serum treatment and visible results fast. Experience brighter and healthier skin.
€50 | 30mins

Dermalogica ProSkin 60 Signature Facial Treatment
Want the best skin you've ever had? Our ultimate 60-minute treatment is customised to target all of your skin needs and to leave your skin radiant and glowing. It incorporates professional exfoliating to improve texture and tone, for deep treatment. Experience dramatic results in a secluded and relaxing environment.
regular price €90 | 60mins
Now €70 | 60min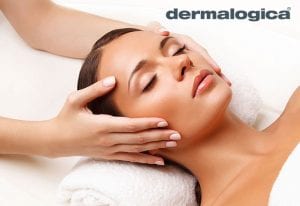 Dermalogica Renew & Reawaken Facial Treatment
Intensively smooth and firm skin with this comprehensive 60 minute treatment. Powerful resurfacing boosts skin regeneration while lifting techniques energise and release facial tension. An invigorating workout for the skin guaranteed to revive and rejuvenate.
regular price €90 | 60mins
Now €70 | 60min
Dermalogica Pro Power Peel Treatment
Pro Power Peel is Dermalogica's all-new and fully customisable peel. In addition to being the fastest and strongest peel yet, The Pro Power Peel product line up features a full suite of peel products that allow us, as the skincare therapist, the flexibility to create a bespoke peel perfectly suited to each individual clients needs. This allows us to deliver a different peel every time to effectively address a vast range of skin concerns from early signs of ageing to uneven skin tone and breakouts.
Patch Test required 24 hours prior. Book your FREE consultation with a skin specialist today
€80 | 30mins
€140 | 60mins

To book your
Dermalogica consultation please contact us
Your Dermalogica expert therapist will analyse your skin classification, evaluate which products are most suitable for your individual skincare needs and prescribe the optimum homecare programme to ultimately achieve best results.
Complimentary consultation time 15min.